Who ever said holiday grill sessions can't be impulsive? No. One. Ever.
The guys and gals at Grillax have put together the Top 5 Last-Minute Holiday Grill recipes so you can impress those special guests who show up last minute, or, UGHHHHH … unannounced.
Don't sweat unplanned meals, especially off the grill. Grillax has you covered.
No. 5
A quick, easy grilled finger food that will please the most finicky palates.
No. 4
Chicken fingers — They're a classic. Kids love 'em. They're easy and fun to dip.
No. 3
We would like to introduce you to Korean Beef Skewers … which we think will be a fan favorite. (And it's so easy, too!)
No. 2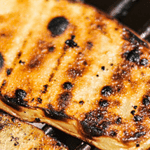 This does require pre-baked potatoes.
We've taken the tried and true potato skin, which is typically fried, and given it a twist to make it even more appealing.
No. 1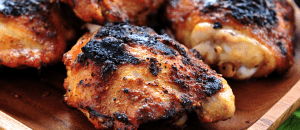 What makes the thigh a favorite in Grillax Nation is the many variations Grillax chefs can use when grilling them.
Happy Grilling!
—–
Share with your friends. All new subscription referrals are entered to win an Ultimate Grillax Rub/Sauce Pack (Sweet, Savory and Hella Spicy)