It was my grandmother who told me that the best use for chicken thighs is in soups and gumbos. She said it was a rich-tasting meat, and needed the watery concoctions to tone down the flavor.
It is that exact rich flavor and meaty portions that makes many of us love them off the grill, especially on holiday weekends like the upcoming fourth of July.
The traditional straight-up barbecued thighs are great at big family outings or tailgates because they are simple to cook and difficult to mess up.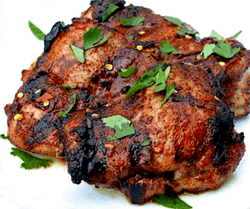 What makes the thigh a favorite in GrillaxNation is the many variations Grillax chefs can use when grilling them. Like bold flavor? Add some onion and garlic to your thigh rubs. Want a taste of the Caribbean? Jerked chicken thighs are among our favorites of ANY chicken recipe off the grill. Here are a couple more:
Thai Thighs
1/3 cup chopped fresh basil
1/3 cup chopped fresh coriander (cilantro)
1 tablespoon minced ginger
1 tablespoon minced garlic
1 tablespoon minced chili
1 1/2 tablespoons soy sauce
1 1/2 tablespoons fish sauce
1 1/2 tablespoons olive oil
1 1/2 tablespoons brown sugar
Mix all ingredients and add to chicken thighs. Grill over high heat five minutes per side, and move to finish indirectly until cooked.
Trailer Thighs
1 bottle Italian salad dressing
1 cup ketchup
2 tablespoons soy sauce
2 tablespoons minced garlic
Mix all ingredients and add to chicken thighs to marinate for a minimum of 30 minutes. Grill over high heat five minutes per side, and move to finish indirectly until cooked.
But if you want to show off some sweet thighs at your next gathering, check out the easy recipe below. Oh, and Happy Grilling!
Sweet Chicken Thighs
Chicken thighs are NOT just for gumbos and soups. Fire up that grill, y'all!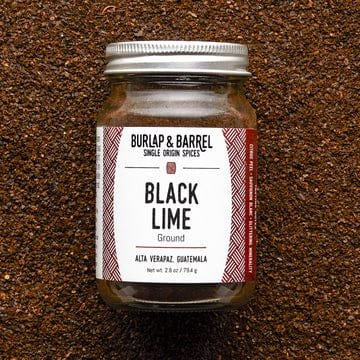 8-10 Chicken Thighs
Kosher Salt
Black Pepper
2 cloves Garlic, minced
1 tablespoon fresh Rosemary, chopped
1/2 tablespoon cumin
1/2 tablespoon paprika
1 Lime, halved
2 tablespoons Olive Oil
¼ cup Cilantro, chopped
1 tablespoon Red Pepper Flakes, crushed
Start by rinsing the thighs, and pat dry to remove all water so the seasoning will stick.
Sprinkle each thigh piece with salt and pepper.
Place the thighs into a bowl and add in the garlic, rosemary, cumin, paprika, 1/2 lime juice, olive oil, parsley and red pepper flakes.
Combine all ingredients making sure each piece is thoroughly coated. Cover and refrigerate for a minimum of 30 minutes.
When you are ready to grill, let the chicken come to room temperature on the counter. Preheat your grill to around 400 degrees. Place the thighs skin side down and let grill covered for 5 minutes. You can add wood chips to your coals if you want to add a sweet, smoky flavor.
Turn the thighs over and let cook an additional 5 minutes. For the remaining 15 minutes, move them to the opposite side of the grill and cook indirectly. You can test for required temperature with a Thermapen digital thermometer, which should read 180 degrees.
Squeeze the other lime half over the chicken, and top with fresh cilantro.
Related articles across the web