We have been all over the board with recipes for the lovers of the spice, but nothing can top the chicken wing.
In the Deep South, it's been a long, hot summer. So hot, it's permanently branded in our brains to create HAWT recipes, especially the chicken wing, for the upcoming tailgate season.
We have been all over the board with recipes for the lovers of the spice, but nothing can top the chicken wing. And if there will be a tailgate opportunity, wings will almost always make the menu.
Our Senior Writer, Lauren Cook, is a passionate fan of Thai cuisine, and has come up with a blazing hot recipe for Hawt Wings. Here's how she does it.
1/2 cup Sambal Oelek Thai sauce (see recipe below)
1/4 cup Sriracha
1/4 cup coconut oil
2 tablespoons soy sauce
3 tablespoons rice wine vinegar
2 tablespoons dark brown sugar
4 pounds chicken wings
2 tablespoons unsalted butter
Combine ¼ cup Thai sauce, coconut oil, soy sauce, rice wine vinegar and brown sugar in a medium bowl and whisk well. Place chicken wings in a large resealable bag and add half of the marinade. Remove as much air as possible from the bag and seal. Refrigerate the wings for a minimum of two hours.
Remove wings from the marinade and pat dry with a paper towel. Place them on the cool side of a two-zone grill (300 degrees) and close it up. Add a few chunks of pecan wood to the charcoal and allow the wings to smoke for 20-30 minutes until they reach an internal temperature of 165 degrees Fahrenheit.
Place a small cast-iron skillet on the grill and combine the remaining Thai sauce, ¼ cup Sriracha and butter until the butter has melted and the sauce is hot.
Remove the wings and sauce from the grill and place wings and sauce in a deep bowl, toss until evenly coated.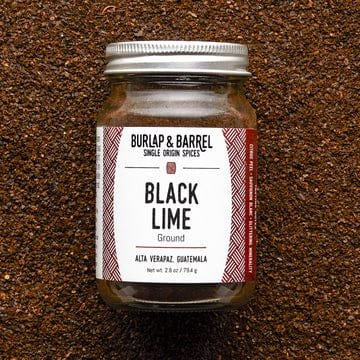 Serve immediately with lime wedges and dipping sauce (below).
Sambal Oelek Thai Sauce
1 lb red chile
5 1/2 ounces garlic, peeled and chopped
5 1/2 ounces tender young ginger, peeled and chopped
2 stalks lemongrass, thinly sliced ( white part only)
6 fluid ounces vinegar
8 ounces sugar
salt, to taste
1 tablespoon lime zest, chopped
Blend the chillies, garlic, ginger and lemon grass in a food processor or mortar and pestle. While processing gradually add the vinegar. Place the pureed mixture into a saucepan and bring to a boil. Reduce the heat and simmer for three minutes. Add the sugar and stir until dissolved. Add the salt and lime zest. Remove from the heat and let cool.
Cucumber Sauce
1 cup sour cream
2 tablespoons rice wine vinegar
1 tablespoon coconut milk
3 scallions cut into thin slices
1/2 cup diced cucumber
Mix ingredients in a bowl and season with salt and pepper.
Save