"But I am a great eater of beef, and I believe that does harm to my wit." — William Shakespeare, Twelfth Night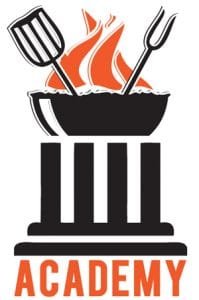 If there ever was a perfect cut of beef to put on your grill, it would arguably be the prime rib roast. The succulent, intense flavor combined with a tender texture make it hard to top … we call it the Ultimate Prime Rib, and it's perfect for those special guests you host over the holidays.
Rib roast, also called prime rib, is from the rib section of the beef forequarter and isn't just for the holidays. These ribs are tender, juicy, and flavorful that has perfectly marbled meat. A seven-rib prime rib is a full rack of beef ribs and can weigh between 20 to 30 pounds. The perfect size to grill is a four- or six-rib roast. If you are comfortable talking with your butcher, here are some tips from The Food Lab for choosing the right cut:
Ribs 6 through 9, which come from near a cow's shoulder, or chuck, are referred variously as the "chuck end," "blade end" or "second cut." It's got more separate musculature, and more big pieces of fat. These sections are more fatty and flavorful.
Ribs 10 through 12, taken from the "loin end," "small end" or "first cut." These sections are more meaty and lean with less fat.
The prime rib generally has enough fat and requires no extra olive oil during prep, but does add extra flavor to the sear. Kick it up a notch with a creamy, tangy horseradish sauce (see recipe below).
Ultimate Prime Rib
1 (4 or 6-rib) standing rib roast
2 tablespoons olive oil
Salt and freshly ground black pepper
2 tablespoons dried thyme
2 tablespoons dried basil
2 tablespoons dried sage
1 teaspoon paprika
1 tablespoon dark brown sugar (optional)
4-6 cloves garlic, peeled
For the sear, set your grill up for a direct cook over high heat (500 degrees Fahrenheit). Get the cooking grate is nice and hot and sear the roast for 90 seconds on each side. When the roast is browned all over, move it to the rack (fat side up).
Before putting the rack on the grill, let it sit out at room temperature for about an hour.
Brush the meat with olive oil to keep it moist and to help it from sticking to the grill grates. Combine the salt, pepper, brown sugar, paprika and the herbs, then sprinkle generously over the rack. Make slits in the meat with a sharp knife and insert the garlic cloves.
Other than the initial sear of the rack, you'll want to set your grill for indirect grilling. The temperature inside the grill should be around 500 degrees Fahrenheit for the sear, and reduced to 300 to 325 degrees Fahrenheit for the indirect cook.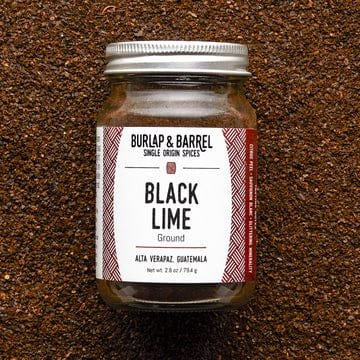 Let's get started
Place the meat, bone-side down, on the rack directly in the center of the grill. Cover with the lid. Grill until a Back-lighted Thermapen registers 125 degrees Fahrenheit (see list below) for medium-rare, 2 to 2 1/2 hours. This should be about 15 minutes per pound, but use your thermometer to make sure. Grillax recommends the Thermoworks Thermapen MK4 — the only probe thermometer we use. And don't forget the Smoke two-channel probe/timer. It's a must-have gadget for Grillax Nation. We trust Thermoworks gadgets for taking temperatures on all of our grilled meals, from a long, slow smoke to sous vide prep. The thermometers are durable, accurate and Thermoworks provides top-notch customer service.

The Food Lab put together a fine bullet list of perfect temps to shoot for (these temperatures are a good 10 to 20 degrees Fahrenheit lower than USDA guides, which notoriously overshoot their numbers).
120 degrees Fahrenheit (rare): Bright red and slippery on the interior. Abundant intramuscular fat has yet to soften and render.
130 degrees Fahrenheit (medium-rare): The meat has begun to turn pink, and is significantly firmer. Juicier, moister, and more tender, and beefier than either rare or medium meat.
140 degrees Fahrenheit (medium): Solid rosy pink, and quite firm to the touch. Still moist, but verging on dry. Fat is fully rendered at this stage, delivering plenty of beefy flavor.
150 degrees Fahrenheit (medium-well): Pink, but verging on gray. Moisture level drops precipitously, Chewy, fibrous texture. Fat has fully rendered, and has begun to collect outside the steak, carrying away flavor with it.
160 degrees Fahrenheit (well done): Dry, gray, and lifeless. Moisture loss is up to 18 percent, and fat is completely rendered.
Horseradish Cream
3/4 cup sour cream
1 tablespoon minced garlic
2 tablespoons mayo
1 teaspoon onion powder
1 teaspoon black pepper
1/2 teaspoon kosher salt
1 tablespoon (or more to taste) horseradish
Mix all ingredients in a bowl and serve chilled.
Print this recipe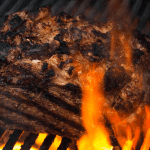 Ultimate Prime Rib Recipe