Are you are a seafood fan? Then you have likely use Old Bay Seasoning during one of your seafood grilling sessions.
According to a piece in the Baltimore Sun in 2018, Old Bay was originally called "Delicious brand shrimp and crab seasoning," created by German-born spice merchant, Gustav Brunn.
Some members of the Baltimore community thought Brunn should come up with something catchier in the name … enter Old Bay.
The spice was named after a local steamship company in Baltimore called Old Bay Line.
And the rest is history. A glorious, tasty history.
Here is a copycat recipe we call Cray-Bay (because we're crazy for Old Bay) that is pretty darn close to the real thing, and useful if you can't grab a shaker of Old Bay at the local market.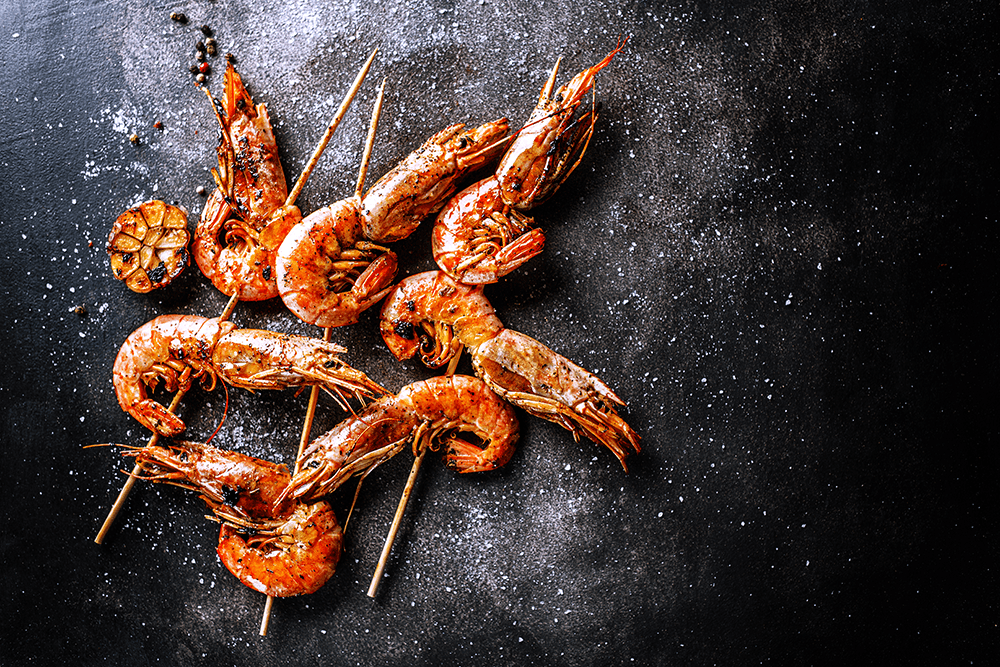 Cray-Bay Seasoning
1 Tbsp. Celery Salt
2 tsp. Ground Bay Leaves
2 tsp. Smoked Paprika
1-1/2 tsp. Ground Black Pepper
1 tsp. Ground Mustard
1/4 tsp. Allspice
1/4 tsp. Cayenne
1 pinch Ground Cinnamon
1 pinch Ground Nutmeg
1 pinch Ground Ginger
Combine all ingredients in bowl and mix well. Store in air-tight container for up to three months.
Shrimp & Sausage Skewers
1 Tbsp. Garlic paste
1 Tbsp. Cray-Bay seasoning
2 Tbsp. Extra-virgin olive oil
2 tsp. Lemon juice
1 pound Gulf shrimp, peeled and de-veined
1 pound Conecuch sausage
1 large red bell pepper, cut into 1-inch pieces
1 lime, cut into wedges
Chopped parsley
Soak wooden skewers in water.
Mix the garlic, Cray-Bay, oil, and lemon juice into a paste in a large bowl.
Add the shrimp and toss to coat evenly.
Thread the shrimp, bell pepper, and sausage onto skewers.
Place in a shallow dish, cover, and chill in refrigerator for 30 minutes.
Light your grill and set up for indirect grilling.
Place the shrimp skewers on the indirect side of the grill and heat for 6 minutes, turning once.
Once the shrimp turn pink, place skewers over the coals for one minute to sear.
Squeeze lime juice over everything and garnish with parsley.
Worth a look –> MoBay Conecuh and Gulf Shrimp Skewers
Happy Grilling.
Cray-Bay Seasoning