If there was ever a perfect taste of summer off the grill, it has to be Peach Pepper Jelly Chicken. It's outstanding!
Many years ago, I threw my farming hat into the ring and attempted a summer garden of vegetables, with several varieties of peppers.
I was able to grow some very tasty jalapeño, cayenne and bell, which I turned into outstanding pepper jellies. Most Southerners will put pepper jelly on a block of cream cheese and serve with crackers at social events. But I wanted that sweet and spicy flavor on chicken. (Check out this Super Bowl recipe)
After watching an episode of A Chef's Life on PBS with chef Vivian Howard, I saw she had done the same thing and looked absolutely wonderful.
My original pepper jelly was hot … really hot. But it was so sweet, too, it seemed to counter the heat. It was really good, but it was only sugar, vinegar and peppers. I wanted to give Howard's recipe a go.
Her recipe is pretty simple, but we kicked it up a notch and created a spicier pepper jelly that is just divine on yardbird.
Here's how we did it, but the key to this recipe is dark brown sugar and cayenne pepper.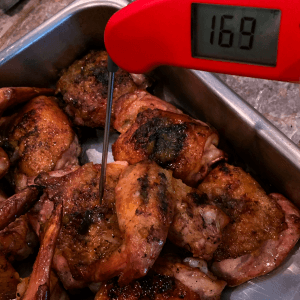 You will set up your grill for indirect grilling, either all on one side or with a charcoal halo.
After the grill, the slathering of pepper jelly, you're good to go. Just be sure to cook your chicken to 170 degrees internal temperature, which can be quickly, easily check with a Thermoworks Thermapen Mark IV. We love this little gadget.
Happy Grilling.
Peach Pepper Jelly Chicken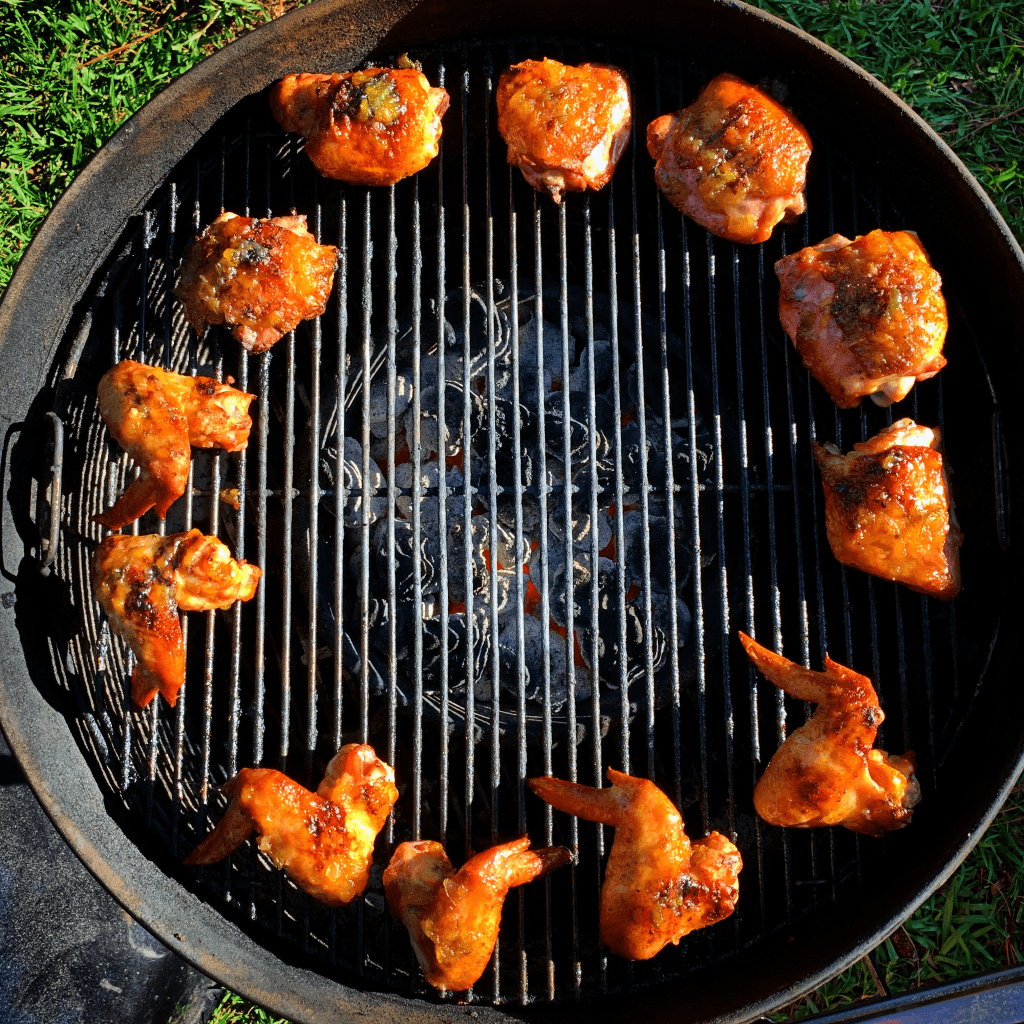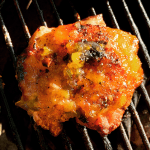 Peach Pepper Jelly Chicken is awesome ... seriously
More tasty yardbird recipes