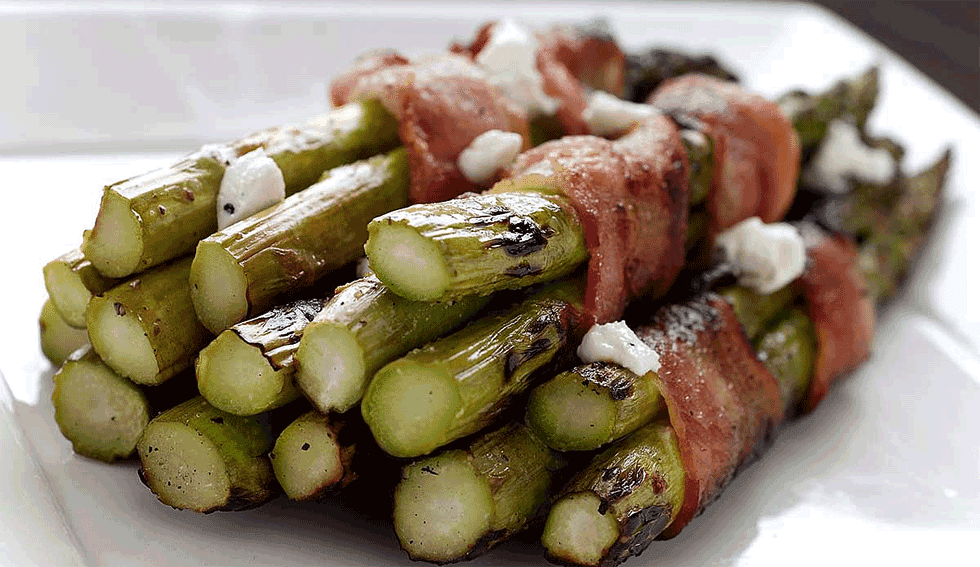 Asparagus is an underrated vegetable. Pair it with citrus, herbs and bacon, and it may give your main course a run for the money. This simple recipe takes it to another level with the addition of fresh blood orange.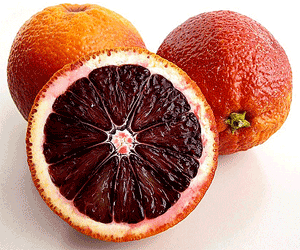 Ingredients
2 pounds small to medium asparagus
1/2 pound thinly-sliced bacon
Finely-grated zest and juice of 1 blood orange
2 teaspoons coarse-grained mustard
1/4 cup olive oil
Kosher salt
Coarse ground pepper
2 teaspoons chopped thyme
Tightly wrap three asparagus spears in a slice of bacon, until all asparagus has been bundled, and refrigerate 30 minutes.
Bring a charcoal grill to medium-high heat.
In a small bowl, stir the orange zest and juice with the mustard and olive oil; season with salt and pepper.
Grill the asparagus, turning often to not burn bacon, until they are just tender and the bacon is crisp, about 5 minutes total.
Move the asparagus to a serving platter and drizzle with orange/mustard sauce.
Sprinkle with the chopped thyme. Serve immediately.
Happy Grilling!