When summer hits, grilling sessions are in full swing, with many outdoor chefs looking for new recipes to cook on the grill. Enter Caprese Chicken.
Barbecue chicken is arguably one of the most popular dishes to prepare on the grill in backyards worldwide. But sometimes, we want to have a little change from the same old, same old. And our version of Caprese Chicken will fit the bill.
The great flavors of this dish hit you from every angle, from the sweet and tangy honey/balsamic vinegar glaze, to the creamy mozzarella and avocado, this one is a summertime keeper.
Summer fresh
Use fresh vegetables when possible. The freshness is what catapults this dish and gives it that summery flavor. We chose semi-firm tomatoes and avocado.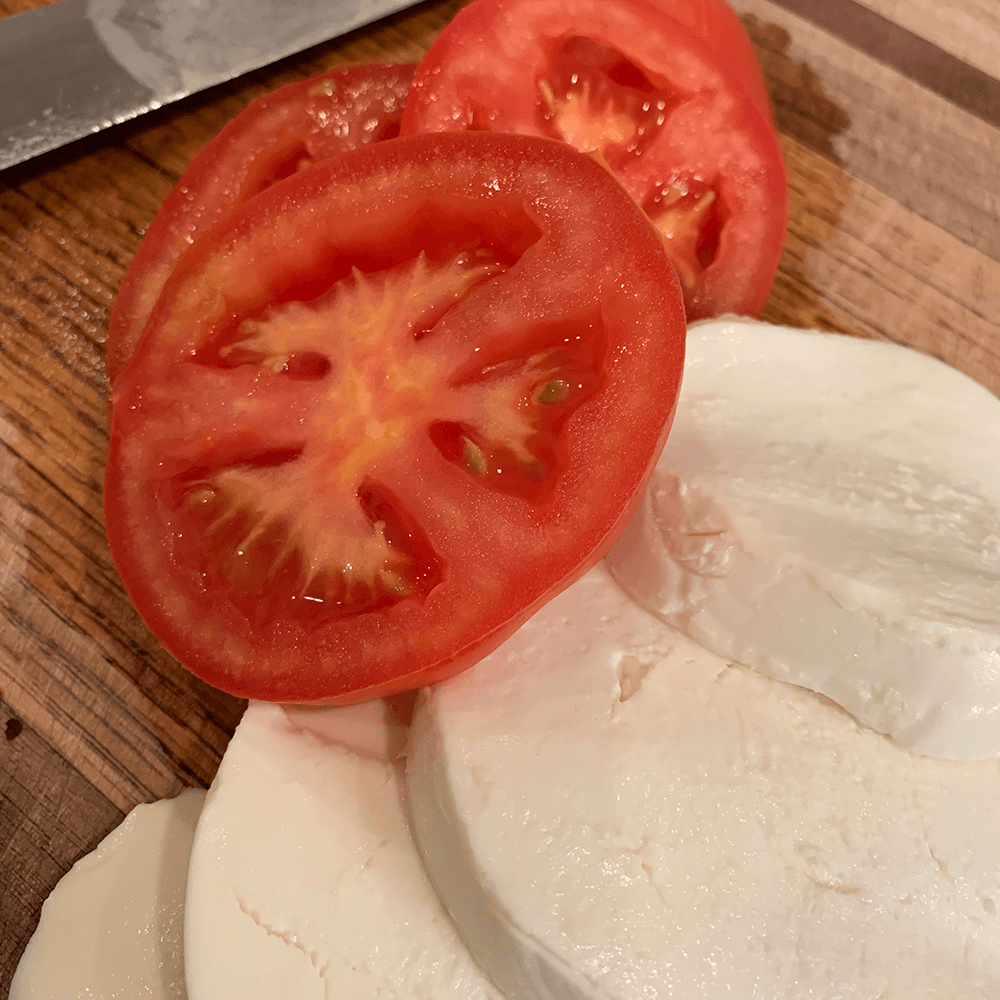 We opted for local honey farmed here in Mississippi. We used Gold Tap Honey, which is collected on the Gulf Coast. The sweetness of the honey in the balsamic glaze creates a highly sophisticated barbecue sauce and is super tasty.
Some tend to grill their chicken too fast, creating a chewy, dry protein. As usual, we opted for indirect grilling around 325 degrees, using our Grillax Charcoal Halo. The slow grilling of the chicken breasts allows the glaze to candy and create a delicious coating that will make your mouth sing.
Seriously.
Caprese Chicken off the grill
Once you reach an internal temperature of 165 degrees Fahrenheit (check with a Thermapen Mark IV for fast readings) you are ready to add the mozzarella, tomato and avocado.
As the last ingredients heat up — as the cheese begins to spread over the entire breast — you just rocketed your barbecue chicken grill session into the upper galaxy.
Put all that on a plate, paired with a fresh green salad (anyway you like it), drizzle on that sweet honey/balsamic marinade, and you'll be the hero of your summer dinner party or social gathering.
Happy Grilling.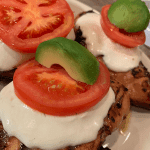 Caprese Chicken
We're putting our own spin on Caprese Chicken, with and super sweet balsamic and honey marinade (thanks, Gold Tap Honey) and topped with mozzarella, fresh tomatoes and avocado.
What's In It?
3/4

cup

Balsamic Vinegar

2

tbsp

Garlic Paste

2

tbsp

Gold Tap Honey, Gold Standard

2

tbsp

Light Olive Oil

2

tsp

Italian Seasoning

1

tsp

Sea Salt

1

tsp

Coarse Black Pepper

4

Boneless Chicken Breasts

4

Slices Avocado

4

Slices Mozzarella

4

Slices Tomato
How to Make It
In a small bowl, whisk together balsamic vinegar, garlic paste, Gold Tap Honey, olive oil, salt, pepper and Italian seasoning. Save 1/4 cup for garnish, and pour the rest over chicken and marinate 30-40 minutes.

Heat grill to 325 degrees and setup for indirect grilling. You can flip your chicken after 20 minutes or so. Once the internal temperature reaches 165 degrees, you're ready to add the toppings.

Top chicken with mozzarella, tomato and avocado and cover grill to melt, 2 minutes.

Drizzle with sweet balsamic glaze. Serve with fresh green salad.