Tradition is what makes the holidays special. In the South, pecan pie is a tested and true dessert that makes it on most holiday tables.
We put a Grillax spin on this old favorite, and kicked it up a notch with top-shelf booze and decadent dark chocolate. We are quite confident you will like our Ultimate Chocolate Bourbon Pecan Pie.
With any pecan pie, you want that sweet and salty bite, along with the unique flavor of pecan, sometimes bitter, sometimes sweet. Throw in some bourbon and dark cacao, and you will become and instant kitchen genius.
Ultimate Chocolate Bourbon Pecan Pie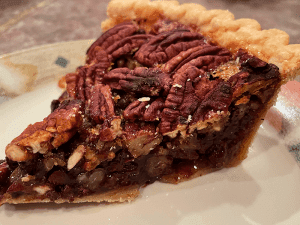 There are just some dessert recipes out there that are just too easy to whip together, including pecan pie. Throw a little bourbon and chocolate into the mix, and you will achieve legend status.
Don't even get us started on throwing a dollop of house-made vanilla creme on top. LAWD!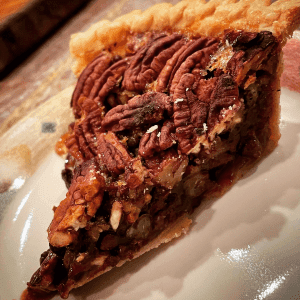 Ultimate Chocolate Bourbon Pecan Pie
Ultimate (and easy) Vanilla Creme
1 cup cold heavy whipping cream
2 Tablespoons Gold Tap Honey
1/2 teaspoon pure vanilla extract
Before you start, make sure you mixing bowl is cold. Place it in the freezer for five minutes before making creme.
Using a hand mixer or a stand mixer fitted with a whisk attachment, whip the heavy cream, honey and vanilla extract on medium-high speed until medium-high peaks form. (Medium peaks are the perfect consistency for loading up on desserts.)
Use immediately or cover tightly and chill in the refrigerator for up to one day.