One of the truly underrated beef cuts in BBQ is the Tri Tip. Reasonably priced and full of flavor, this cut from the bottom sirloin. It is easy to grill or smoke compared to other cuts of meat.
Arguably, there are quite a few grillmasters that prefer the taste of smoked Tri Tip over Smoked Brisket . I know right?! What are they thinking?
Both of these cuts are high on flavor. It just depends on how much time you want to dedicate to your grill session.
Grillax Pro Staffer John McKellar of Nashville, aka The Smokey Goat, is a fan of the Tri Tip. One of the first smoked grill sessions he had with his new stick burner smoker (his toy — Oklahoma Joe's Longhorn Combo) was a Tri Tip. He says it turned out fantastic.
"I had seen the Tri Tip all over social media on smokers all over the world," McKellar said. "There had to be something to this cut. I was dying to find out and try to smoke one on my own."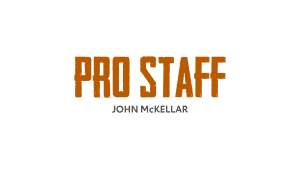 Tri Tip can reach an internal temperature of 140 degrees Fahrenheit in just 1.5 to 2 hours. (That's a medium-well smoke)
To reverse sear, smoke the beef at 225 degrees Fahrenheit until the internal temp reaches 5 to 10 degrees below your desired internal temperature. (See chart below)
Fire up your grill to 500 degrees Fahrenheit or higher. Sear both sides until you reach your desired internal temperature.
Ultimate Tri Tip
Set up your grill or smoker to 225 degrees Fahrenheit.
Rub your tri tip with olive oil and generously season on all sides with our Grillax Tri Tip Rub (recipe below).
Set your Tri Tip on the indirect side of your grill, or middle rack if smoking, and grill until the internal temperature reaches 140 degrees Fahrenheit. This could take 1-2 hours, depending on the size of your cut.
Allow the Tri Tip to rest for 10 minutes. Slice against the grain and serve with mashed potatoes and Brussels sprouts.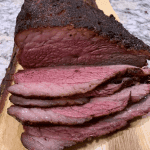 Ultimate Tri Tip