In recent months, it has been impossible to venture out with the family and grab dinner at your favorite pizza joint due to the pandemic. It has really been a weekend killer!
Just as the pandemic was getting worse in the Deep South, we got a special delivery from the guys at Urban Slicer. They sent three sample packs of pizza dough to try — Detroit Deep Dish, Neapolitan and Outdoor Grilling.
Ladies and germs, this may be the answer to great grilled pizza without leaving the house.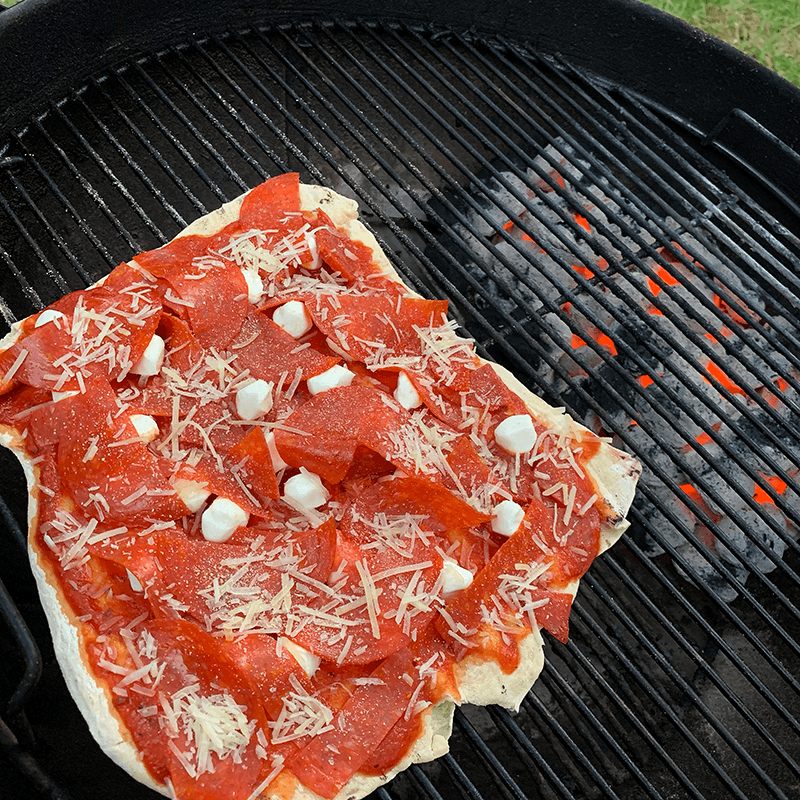 Grilled pizza has always been fun for us at Grillax, with all sorts of options out there to try, with pre-cooked crusts, dough and mixes. Never have we found a mix for grilled pizza that was easy to prepare with the authentic bite of legit pizza dough.
Now we have.
Why we like this grilled pizza dough
There are a few factors of why we enjoyed testing the different styles from Urban Slicer. We'll start with the ease of preparation. It says right on the package, 'Just add water,' and that was it. With a normal rise time on the dough, you can literally go from package to oven/grill in about two hours.
The dough cooks evenly on the grill, with no burned spots due to thin dough. Throw the dough right on the grates and let science do the rest.
Finally, and most importantly in our outdoor kitchen, is flavor. The Urban Slicer dough mixes provide that authentic flavor that is common in home style pizza restaurants. You know, the yeasty hints in the dough, and of course, the chew.
Worth a try
This is a great dough mix for any level of grillmaster, as it is easy to prep, easy to grill and tastes phenomenal.
Don't be shy to load up any style of these pizzas with grilled proteins and veggies. We love grilled shrimp, roasted peppers and artichokes … we are willing to be you will, too.
Check out what we created in the Grillax Test Kitchen with Urban Slicer.
Grillax Pesto Pizza
Happy Grilling!