Want a more interesting steak filet? Get it tipsy.
This Abita-based marinade adds a depth of flavor to your steak that is sure to impress.
Ingredients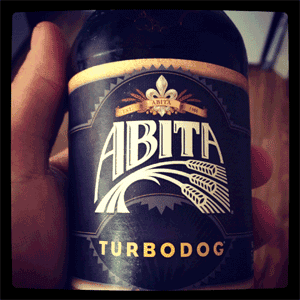 1 (12-ounce) bottle Abita Turbodog ale
1 tablespoon chopped garlic
1/2 tablespoon onion powder
1 tablespoon Tabasco chipotle pepper sauce
2 beef tenderloin steak filets, 2-3 inches thick
2 slices thick-cut bacon
Add the beer, garlic, onion powder and chipotle to bowl. Whisk lightly.
Pour the beer marinade into a shallow pan, place the filets in the pan and let them chill in the refrigerator for 3 to 4 hours.
In a charcoal grill, bring temperature to high heat (400 degrees).
Wrap a strip of thick-cut bacon around each steak, securing it with a chef's twine or skewers.
Grill the steaks over hot coals for about 4 to 5 minutes per side for rare/medium rare, depending on thickness. You can go as long at eight minutes per side for well-done, but we don't recommend it.
Refer to our Finger Method for testing the doneness of your Sexy Filet.
Happy Grilling!
More for you