Burnt ends are oh, so popular among grillmasters. Originally reaching stardom from the beef brisket, the tasty cubes of fatty Q goodness are a staple at competitions late-night gatherings worldwide. But now, pork belly is making a run at burnt-end domination.
Now, a few Q snobs have proclaimed you can't call pork belly cubes, seasoned, smoked, slathered and smoked again a "burnt end". Invented in Kansas City, the beef brisket extra cuts from the point end, have been deemed the only form of burnt end and should remain so … no pork allowed.
So what exactly is the process to create a "burnt end?"
Burnt ends were born from frugal pitmasters in trying times. In the days when beef brisket barbecue became widely popular around the country, pitmasters would set aside the tough, dry, odd-shaped end pieces as they sliced the beef for plates.
According the Q lore, the fatty, yet dry portions of the brisket were pushed into other dishes, such as appetizers, stews or scrap. Burnt ends were found to create an addictive, fatty, smoky, crunchy bark.  The bite of a burnt end creates a barbecue symphony in the mouth, with all of the elements melding into deliciousness. And, the rest is history as burnt ends a la brisket are staples among most grillmaster repertoire.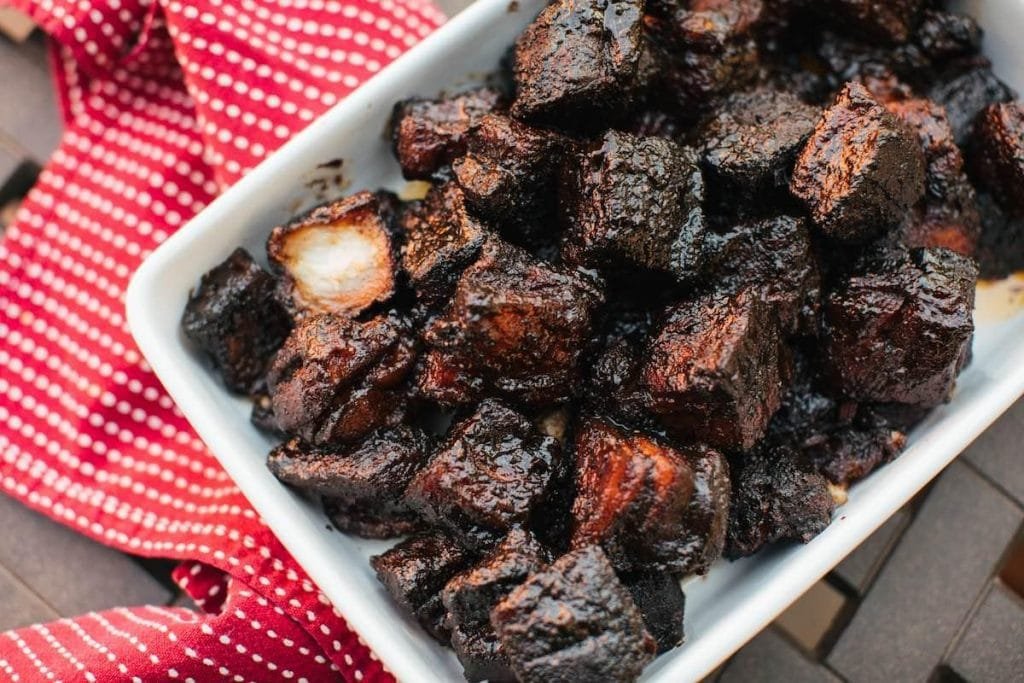 Burnt Ends Revisited
Enter the pork belly. It's more expensive than brisket, but is hogging all the popularity among grillmasters, especially in the Midwest and Southeast. So why the popularity?
Pork belly has more fat than you will find in a brisket point, and the pork will obviously have a slightly different flavor compared to beef. But for the most part, depending on how you season them, they'll be pretty close in flavor. Now don't go into this craze thinking you're creating bacon-flavored bites. Bacon is cured, and traditionally, pork belly comes uncured, so the saltiness is absent.
Creativity is the main ingredient in producing the best pork belly burnt ends. Talk with any grillmaster at competitions or demonstrations, and you'll find the methods and recipes are never exactly alike.
When done right, a pork belly burnt end is smoky, fatty, sticky, salty and sweet.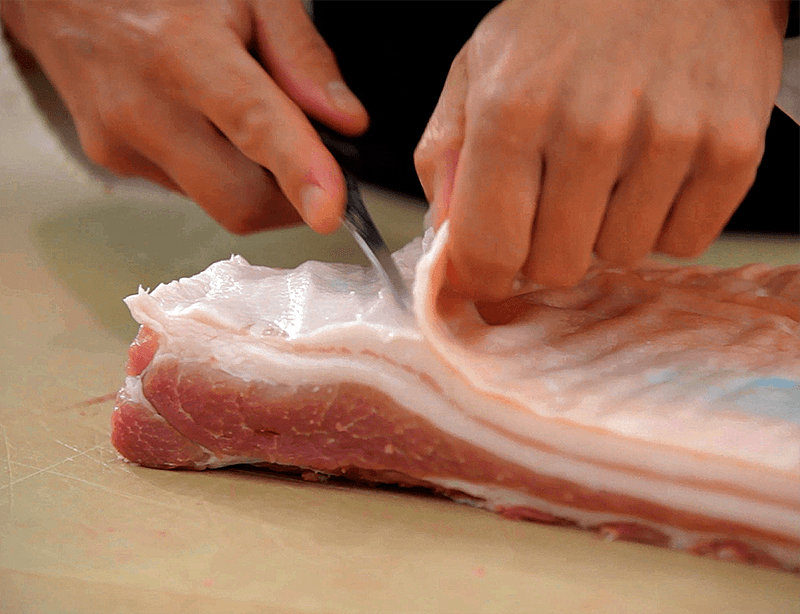 What you need
8-10 pound pork belly, remove the skin
1/2 cup Willingham's Cajun Hot dry rub
6 ounces (1.5 sticks) softened butter or margarine
1/2 cup dark brown sugar
1/4 cup local honey
4 tablespoons apple cider vinegar
Slop Sauce
1 cup Willingham's Cajun Hot sauce
1/4 cup grape Juice
1/4 cup grape Jelly
1 tablespoon red pepper flakes
Prepare charcoal smoker for indirect cooking at 260-275 degrees. Add 2-4 blocks of Wildwood Grilling cherry for smoke.
Using sharp chef's knife, cube pork belly into 2 x 2 (inches) pieces.
Season pork cubes with dry rub liberally.
Arrange pork onto a full-size cooling rack inside smoker.
Smoke pork belly for 2.5 hours, maintaining 260-275 degrees.
Place burnt ends into aluminum pan and cover with brown sugar, vinegar and honey. Add butter randomly on top of pork belly pieces. Give a stir.
Add more charcoal and bring temperature back to 270 degrees.
Cover pan with foil and return to smoker for 1.5 hours or until tender.
Drain liquid, add the Slop Sauce to the burnt ends. Toss to coat each piece and return to the smoker uncovered to set the sticky sauce for 5-10 minutes.
Serve with baked beans and broiled potatoes.