Our Whole30 Chicken Fried Rice will be a perfect addition to your clean-eating regimen. Not only is it Whole30 compliant, it's so damn good!
If you are in the middle of a clean-eating span, either for health reasons or curiosity, you know the prep work for meals can be a pain. Some may even ask is it even worth it to go to all that trouble to prep whole foods for a meal.
With the help from our pals at FireDisc Cookers, our Whole30 Chicken Fried Rice is so easy to make. Fire up a FireDisc Shallow 24 and you'll be making this dish on the back porch and become the envy of all your neighbors.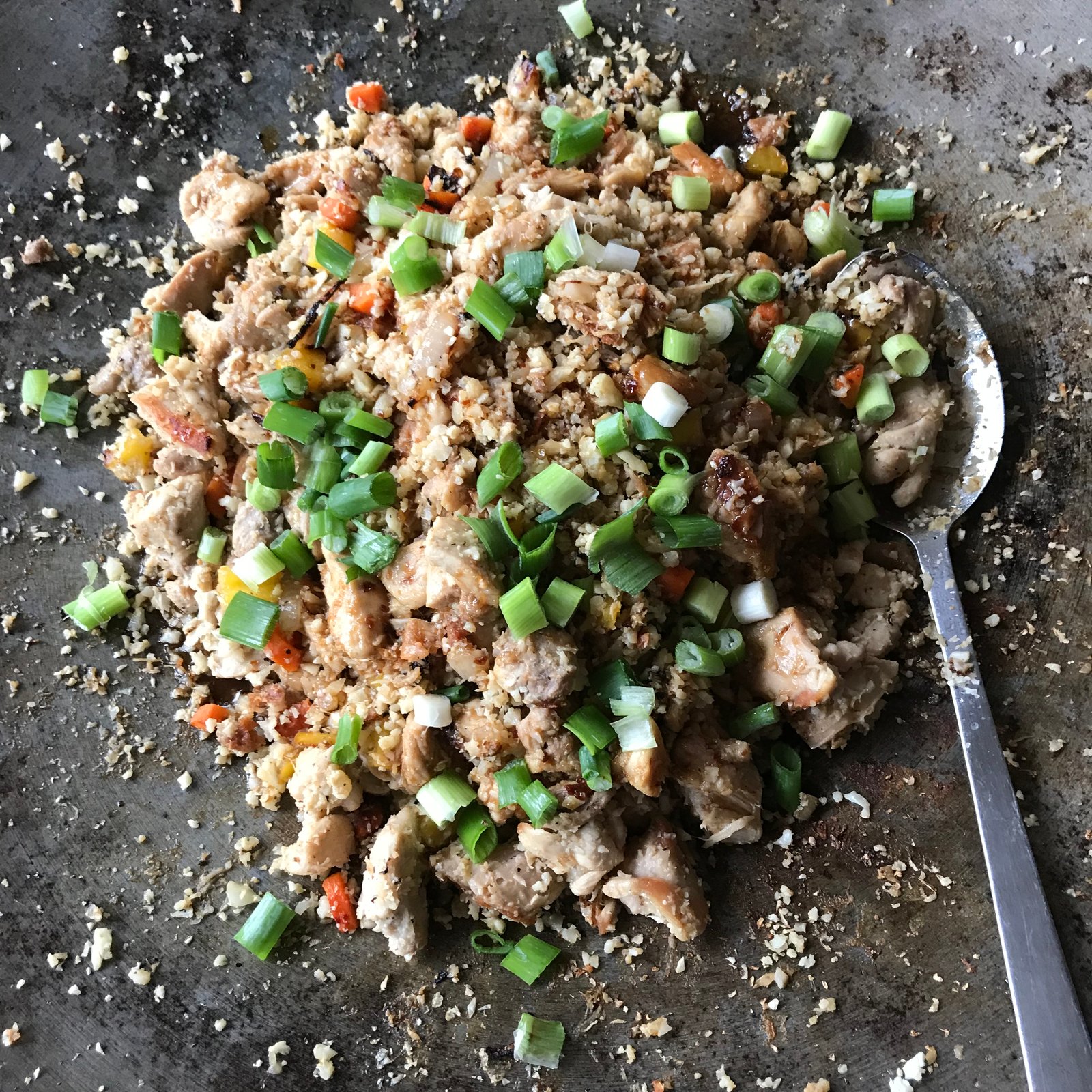 The shallow cooker from FireDisc is like having a large, portable wok ready to fire up at any time. It literally sets up in 20 seconds. The large, shallow disc heats up quickly, and allows you to cook your food similar to what you see at Japanese restaurants with a hibachi. The heat stays in the center of the disc while the sides stay cool, perfect for cooking your proteins first, then your vegetables.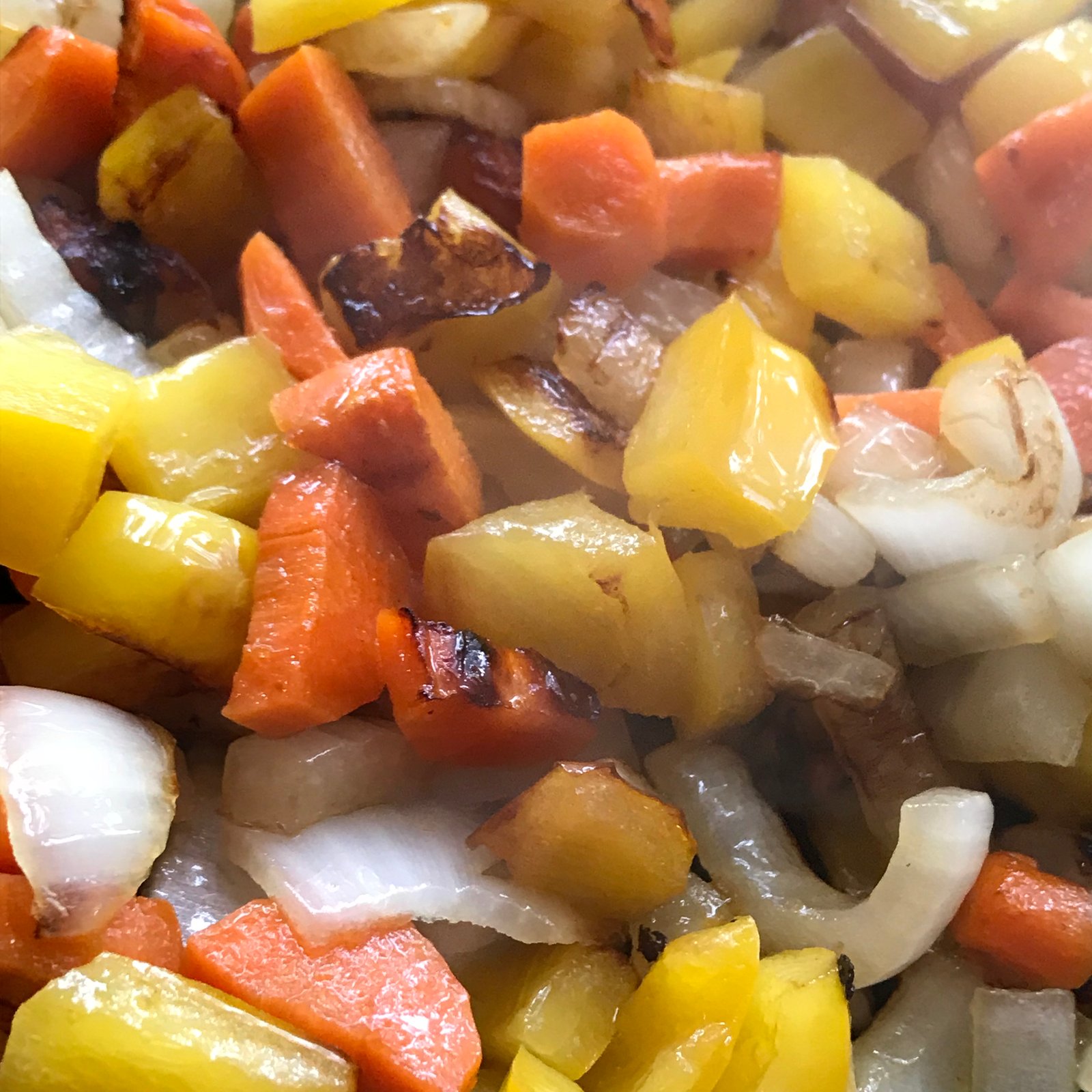 We opted for chicken as our protein in this Whole30 Chicken Fried Rice, thighs to be precise. We diced up peppers, onions and carrots for our veggies, and used riced cauliflower … Bam, Whole30 approved. Even our sauce is compliant.
Seriously, this is so good, you won't want to share.
Whole30 Asian Sauce
Coconut Aminos, 3/4 cup
Orange Juice, of one orange
Red pepper flakes, 1 teaspoon
Ginger paste, 1 teaspoon
Garlic paste, 1 teaspoon
Rice wine vinegar, 1 Tablespoon
Fish sauce, 1 teaspoon
Sesame oil, 1 teaspoon
Bring to boil, simmer to reduce until it coats the back of a spoon. Set aside to use with chicken fried rice.
Happy Grilling.
Whole30 Chicken Fried Rice
Whole30 Chicken Fried Rice