Word of mouth is the best way to find out about gems that may not be in the mainstream. Gaston's Original Seasoning will soon be in the grilling mainstream  because it's just that good.
Let's be clear … We don't guarantee a rave review of any product when we agree to test it out. We first got wind of the seasoning from Jeff Roberts of Brandon, Mississippi. He was using the spice blend on steaks, and was explaining how he was put on the blend by one of his friends.
That was enough for us to investigate further, so we sought out the makers of the highly-touted Gaston's Original Seasoning.
We were able to get in touch with Jeff Gaston, who manages the manufacturing and distribution of the blend today. You see, Gaston's Original Seasoning has been around since 1957 where it was created and sold at Gaston's Market in Selma, Alabama.
Gaston was more than happy to share a sampling of the seasoning, and we were more than happy to put it to the test.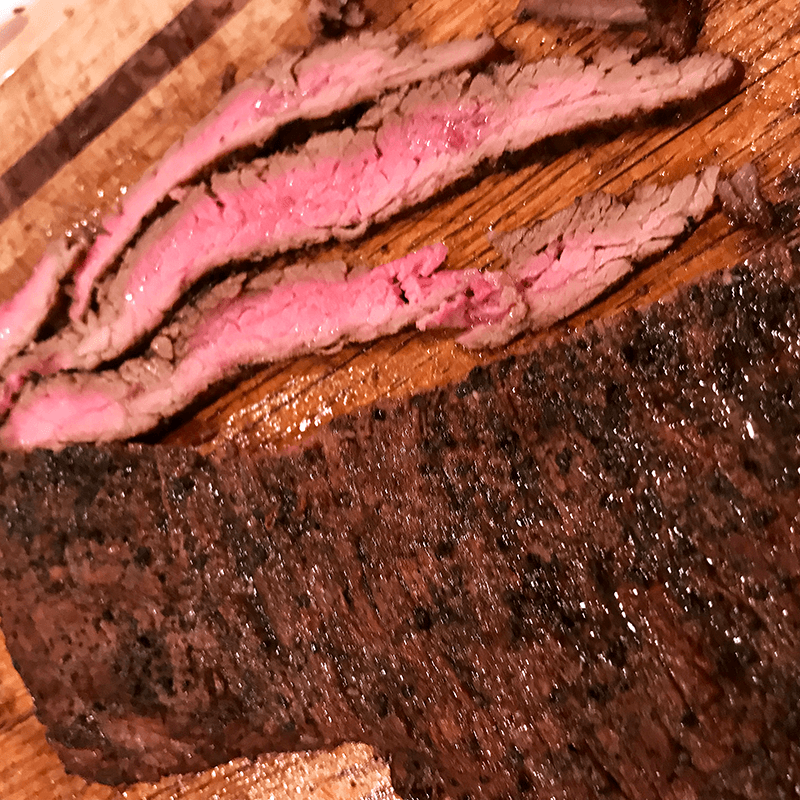 Antipasto Flank Steak
1 pound flank steak
1 tablespoon olive oil
Gaston's Original Seasoning
Begin by pounding out the flank steak with a mallet, first with the spiked side, then the flat side. When using a meat mallet with flank, pound away with the spikes on both sides of the meat until the meat loosens up a bit, then switch to the smooth side to even out the cut. You should end up with an even-thickness piece of beef.
Sprinkle the olive oil over the beef, then shake on Gaston's Original Seasoning. Work the oil and seasoning into the beef and put in the refrigerator for two hours.
Set up your charcoal grill for indirect grilling and high heat. Place your flank directly over the coals for two minutes on each side, then move to cool side of the grill and cover. Set top and bottom vents, if applicable, to wide open.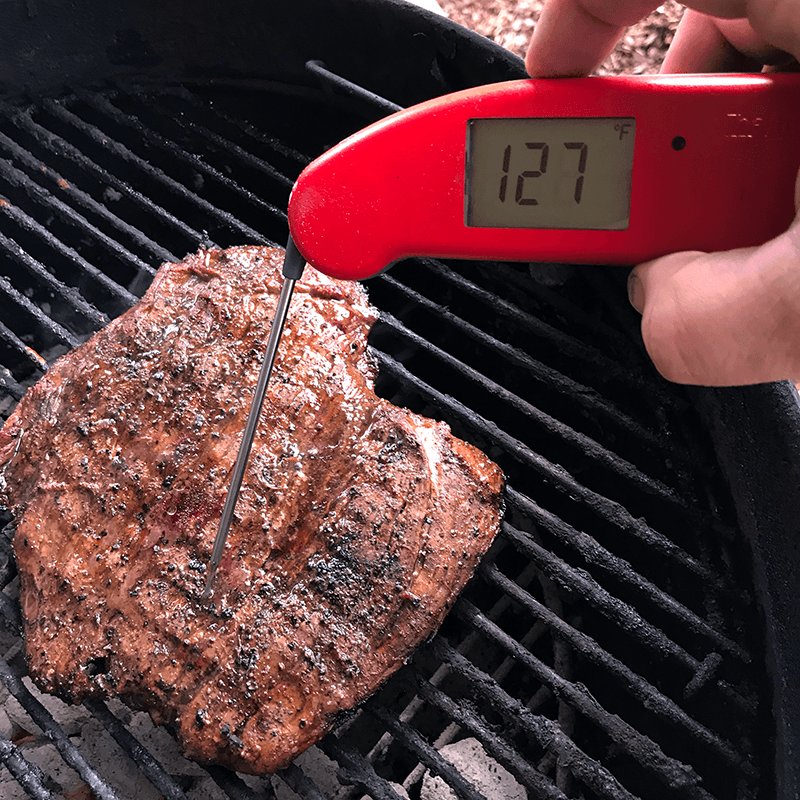 Once your steak reaches an internal temperature of 126 degrees, which can be done with an instant-read thermometer like the Thermapen MK4, remove from grill and prepare to slice for antipasto.
A traditional antipasto includes cured meats, however, down South, thinly-sliced beef is just as pleasing as a starter. Typical ingredients of a traditional antipasto include cured meats, olives, peperoncino, mushrooms, anchovies, artichoke hearts, various cheeses, pickled meats, and vegetables in oil or vinegar.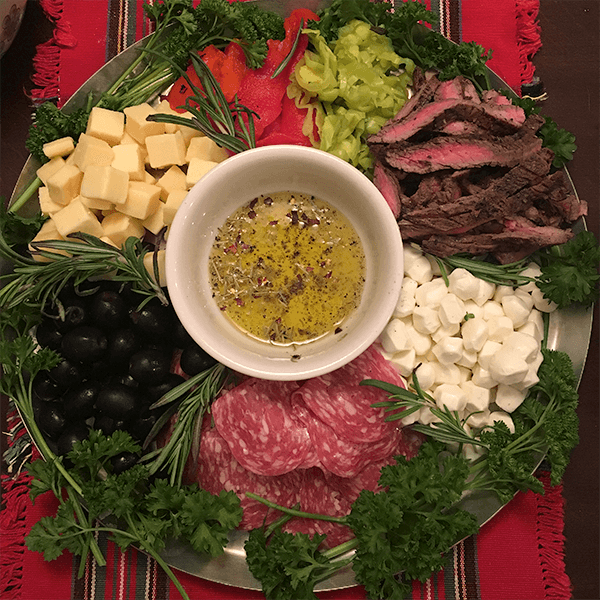 Slicing against the grain, make long, thin slices of the flank into strips. Pile the strips onto the antipasto plate and serve.
The flavor of the steak is phenomenal with the Gaston's Original Seasoning, with lots of flavor that brings everyone back for lots more.
We think you will sincerely enjoy Gaston's Original Seasoning and we recommend it highly. If you can't find it at your grocer or butcher, ask them to stock it, or, visit their web site and grab a bottle to try at your next steak grilling session.
Happy Grilling.