The popularity of culinary kits delivered to your door is at an all-time high, including one for grillaholics from Grill Masters Club.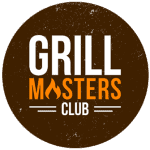 Grill Masters Club is a monthly subscription culinary delivery service that sends you tasty items every month that are geared to help you hone your grilling skills. We were sent a box with sauce, pepper jelly, rub, wood chips and recipes.
We put in a call to our Grillax Kids chefs to test this stuff out, and were given some mighty tasty creations off the grill with the help of Grill Masters Club. Check the recipes after the video.
So easy
We came up with two great recipes with the loot from the Grill Masters Club box.
Garlic Chicken Thighs
2 large chicken thighs
1 Tbsp olive oil
2 Tbsp If You Love It Rub It G-SS-P rub
1/2 cup Vaughn Wood Products cherry chips
Wash chicken thighs and dry with paper towel.
Drizzle the thighs with the olive oil. Add the rub to the thighs and coat thoroughly. Set aside minimum of 30 minutes.
Bring grill high heat (350 degrees Fahrenheit) and set up for a two-zone grill session.
Place the thighs over the hot coals for two minutes per side, or until the skin crisps and browns.
Move the thighs over to the cool side of the grill and add wood chips to the coals.
Cover grill and maintain 325 degrees for up to one hour. Chicken is done when it reaches an internal temp of 165 degree Fahrenheit, which can be easily checked with a Thermoworks Mark IV Thermapen.
Serve with kids' fave, mac 'n cheese.
Pepper Jelly Country Ribs
6-8 country-style rib sections
2 Tbsp olive oil
4 Tbsp If You Love It Rub It G-SS-P rub
1/2 cup AlbuKirky Green Chile Pepper Jelly
1 cup Vaughn Wood Products cherry chips
Rub both sides and groves with the rub.
Wrap tightly with large piece of plastic wrap and refrigerate for 1-4 hours.
Remove from the refrigerator, unwrap and allow to rest at room temp while you bring grill to high heat.
Move to cool side of grill with vents wide open.
Slather the pepper jelly over each of the ribs. Repeat after flip.
Add wood chips to coals, smoke until internal temperature of 148 degrees Fahrenheit. (Use Thermoworks Mark IV Thermapen)
Serve with another kids' fave, cheesy mashed potatoes.
Give it a try
Want to try Grill Masters Club and test it yourself? Subscribe to get a sample of what Grill Masters Club can help you create, with packages for single use, 3-, 6- and 12-month packages.
If you've already tried Grill Masters Club, tell us about it in the comments below.
Happy Grilling!