Bratwurst, affectionately called brats, is a German fresh sausage made by stuffing a lamb casing with spiced ground pork, beef or veal. It is a highly-spiced sausage with caraway seeds, marjoram, white pepper and allspice.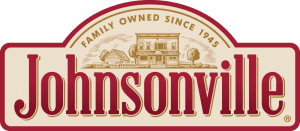 Bratwurst is best grilled or smoked and then simmered in broth or beer. It's the toast of Gameday tailgates all around the world, and is especially popular in the Midwest and Atlantic states.
Heat up a Bratwurst Hot Tub
It's hard to beat Brats on Gameday … no matter where your team plays! One sure-fire way to make certain all your guests get a piping hot, juicy brat is to create a simple bratwurst hot tub.
1 large (11-inch x 9-inch x 2 3/8-inch) aluminum foil baking pan
2 to 3 cans (12 ounces each) Coors Light beer
2 tablespoons butter
1 medium yellow or white onion, sliced
1 package Brats
Put the pan right on the grill, being careful not to singe your knuckle hair. Pour in the beer, and add the butter and onions.
Grill your Brats to a juicy, golden-brown perfection. Be sure to use tongs, and not a grilling fork. You don't want to lose all those tasty juices.
Serve immediately to your hungry guests and place any remaining brats into the steaming hot tub.
When folks are ready for seconds or thirds — or when stragglers show up late — grab a Brat out of the hot tub and enjoy!
Happy Grilling!