Can there be anything easier than fried rice at a big gathering? There's plenty of food to go around, plenty of flavor and takes only a few minutes to bring to life.
The fine folks at FireDisc Cookers sent over there latest release, the FireDisc Shallow. It's the closest thing to a hibachi/wok in the portable grill realm, and performs quite well.
We put together our own version of Chicken Fried Rice, a classic approach to the Japanese hibachi fave. Don't be shy to add any flavors you want to kick up the volume on this one, you can't hurt it.
Chicken Fried Rice
3 cups cooked long-grain white rice
3/4 lb boneless/skinless chicken breasts
4 Tbsp butter, halved
1 Tbsp sesame oil
3 Tbsp canola oil
3/4 cup green peas
3/4 cup diced carrots
1 white onion, chopped
1 whole zucchini, cubed
2 large eggs, whisked
3 Tbsp low-sodium soy sauce
Optional: green onion, sesame seed, Sriracha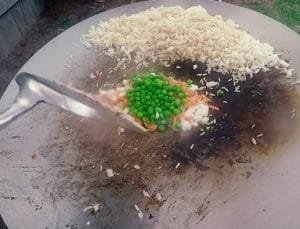 For the rice: Heat the FireDisc to medium-high heat and add two tablespoons butter. Add cooked rice and toss until butter melts. Add two tablespoons canola oil. Toss. Add sesame oil. Continue to toss until rice browns slightly. To center of FireDisc, add carrots, half of the onions, and peas. Toss with rice 2-3 minutes. Set aside.
For the chicken: Add two tablespoons canola oil to center of FireDisc set to medium-high heat. Add chicken breast to center to sear to a golden brown. Sear both sides, then cube chicken in the FireDisc. Cook until internal temp of 160 degree Fahrenheit. Move chicken cubes to outer ring of FireDisc. Add two tablespoons butter to center of disc, then add the remaining onions and zucchini. Toss in center of disc 2-3 minutes. Mix chicken and vegetables. It's ready to serve.
In the center of your plates, add a big portion of rice and top with the chicken. Top with chopped green onion, sesame seeds and Sriracha for a spicy kick.
Happy Grilling.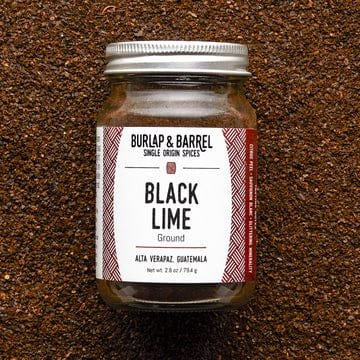 If you are interested in checking out the FireDisc, visit Grillax Market.