New to working behind the bar? Don't worry, we've compiled cheat-sheets (Bartender 101) and checklists to make your Gameday Cocktails (and you) the star behind the bar at your next tailgate.
Bartender Stock — Common bar ingredients.
Liquors
Gin
Vodka
Rum (light/dark)
Whiskey

Bourbon
Scotch
Rye/Canadian
Irish Cream

Wine

White (dry)
Red (dry)
Champagne
Vermouth (dry/sweet)

Tequila
Brandy/Cognac
Beer

Fruit
Apples
Bananas
Cherries
Lemons
Limes
Oranges
Pineapples
Strawberries

Fruit Juice
Apple
Cranberry
Grapefruit
Lemon
Lime
Orange
Pineapple
Pomegranate
TomatoLiqueurs
Amaretto (almond)
Blue Curacao (orange)
Chambord (raspberry)
Cointreau (orange)
Creme de Banana (banana)
Creme de Cacao (chocolate)
Creme de Menthe (mint)
Frangelico (hazelnut)
Galliano (herb)
Godiva (chocolate)
Goldschlager (cinnamon)
Grand Marnier (orange)
Jagermeister (herb)
Kahlua (coffee)
Midori (melon)
Rumple Minze (peppermint)
Sambuca (anise)
Schnapps (various flavors)
Southern Comfort (peach)
Tia Maria (coffee)
Triple Sec (orange)
Mixers
Angosturas Bitters
Lemonade
Cola
Cream
Eggs
Ginger Ale
Grenadine
Ice Cream
Milk
Orange Bitters
Sour Mix
Sprite/7-Up
Tea/Coffee
Water

Garnishes/Other
Cinnamon
Ice
Maraschino Cherries
Nutmeg
Olives (black/green)
Salt/Pepper Sugar
Sugar Syrup
Tabasco Sauce
Worcestershire Sauce
Bartender Equipment — Common bar equipment.
Handheld Can Opener
Useful for opening cans of fruit and syrup.
Corkscrew
For opening wine and champagne bottles.
Towel
For wiping surfaces and equipment. These should be damp and not wet.
Cutting Board
For slicing fruit and other garnishes. This should be heavy and laminated.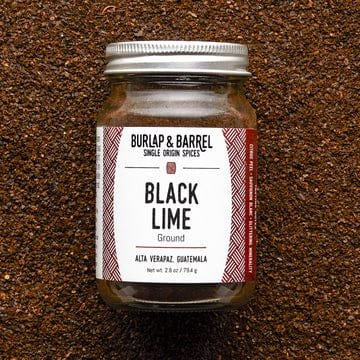 Bottle Opener
For opening screw top bottles.
Bottle Sealers
For keeping liquors and other bottle contents fresh.
Cocktail Shaker
Essential for blending ingredients in cocktails and mixed drinks. Use a short, sharp and snappy shaking technique unless otherwise stated. There are many cocktail shakers availablemostly all get the job done. Choose one that's right for you. Always pour the least expensive ingredient into the cocktail shaker first, then if you find you've made a mistake, you've not wasted the expensive liquors.
Grater
To grate spices like nutmeg and others.
Jigger
A measurement tool which is exactly one Shot!
Measuring Cups
Normally glass or chrome with incremented measurements imprinted up the side. These are needed for accurate measurements. They usually come with a set of measuring spoons which are needed for the smaller quantities.
Knife
For cutting fruit and garnishes.
Strainer
Removes the ice and fruit pulp from juices. This may come with a cocktail shaker.
Bartender Glasses — Get to know your glassware.
Beer mug
The traditional beer container. — Typical Size: 16 oz.
Cordial glass
Small and stemmed glasses used for serving small portions of your favourite liquors at times such as after a meal. — Typical Size: 2 oz.
Highball glass
A straight-sided glass, often an elegant way to serve many types of mixed drinks, like those served on the rocks, shots, and mixer combined liquor drinks (ie. gin and tonic). — Typical Size: 8-12 oz.
Sherry glass
The preferred glass for aperitifs, ports, and sherry. The copita, with it's aroma enhancing narrow taper, is a type of sherry glass. — Typical Size: 2 oz.
Shot glass
A small glass suitable for vodka, whiskey and other liquors. Many "shot" mixed drinks also call for shot glasses. — Typical Size: 1.5 oz.
Bartender Techniques — Tips and techniques for creating the ultimate Shot!
Shaking
When a drink contains eggs, fruit juices or cream, it is necessary to shake the ingredients. Shaking is the method by which you use a cocktail shaker to mix ingredients together and chill them simultaneously. The object is to almost freeze the drink whilst breaking down and combining the ingredients. Normally this is done with ice cubes three-quarters of the way full. When you've poured in the ingredients, hold the shaker in both hands, with one hand on top and one supporting the base, and give a short, sharp, snappy shake. When water has begun to condense on the surface of the shaker, the cocktail should be sufficiently chilled and ready to be strained.
Straining
Most cocktail shakers are sold with a build-in strainer or hawthorn strainer. When a drink calls for straining, ensure you've used ice cubes, as crushed ice tends to clog the strainer of a standard shaker. If indeed a drink is required shaken with crushed ice, it is to be served unstrained.
Stirring
You can stir cocktails effectively with a metal or glass rod in a mixing glass. If ice is to be used, use ice cubes to prevent dilution, and strain the contents into a glass when the surface of the mixing glass begins to collect condensation.
Muddling
To extract the most flavor from certain fresh ingredients such as fruit or mint garnishes, you should crush the ingredient with the muddler on the back end of your bar spoon, or with a pestle.
Blending
An electric blender is needed for recipes containing fruit or other ingredients which do not break down by shaking. Blending is an appropriate way of combining these ingredients with others, creating a smooth ready to serve mixture. Some recipes will call for ice to be placed in the blender, in which case you would use a suitable amount of crushed ice.
Building
When building a cocktail, the ingredients are poured into the glass in which the cocktail will be served. Usually, the ingredients are floated on top of each other, but occasionally, a swizzle stick is put in the glass, allowing the ingredients to be mixed.
Layering
To layer or float an ingredient (ie. cream, liqueurs) on top of another, use the rounded or back part of a spoon and rest it against the inside of a glass. Slowly pour down the spoon and into the glass. The ingredient should run down the inside of the glass and remain seperated from the ingredient below it. Learning the approximate weight of certain liqueurs and such will allow you to complete this technique more successfully, as lighter ingredients can then be layered on top of heavier ones.
Flaming
Flaming is the method by which a cocktail or liquor is set alight, normally to enhance the flavor of a drink. It should only be attempted with caution, and for the above reason only, not to simply look cool.
Bartender Standards — Guide to the different measuring terminology.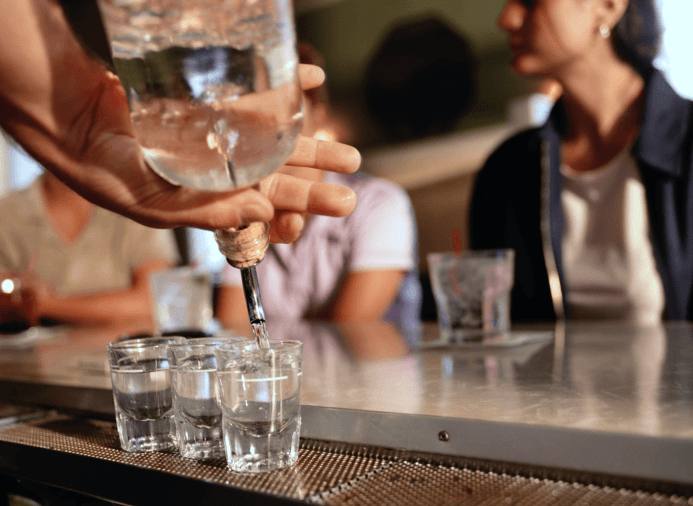 Bartender's cheat sheet for measurements and standards behind the bar.
| | |
| --- | --- |
| | ounces (oz.) |
| Dash | 1/32 |
| Teaspoon | 1/8 |
| Tablespoon | 3/8 |
| Pony | 1 |
| 2-liter | 67.6 |
| Shot | 1 |
| Splash | 1/8 |
| Measure (MSR) | 0.9 |
| Mickey | 13 |
| Jigger | 1 1/4 |
| Wine glass | 4 |
| Split | 6 |
| Cup | 8 |
| Miniature (nip) | 2 |
| Half pint | 8 |
| Tenth | 12.8 |
| Pint | 16 |
| Fifth | 25.6 |
| Quart | 32 |
| Half-gallon | 64 |
| Gallon | 128 |