Ole Miss might not have a big-time championship tradition, but Rebels football is synonymous with tailgating thanks to The Grove.
This 10-acre, tree-covered area is home to the fanciest tailgating you will ever find, even in an area of the country where fans have been known to dress up for football games. It's a kind of refinement that screams Oxford, a college town known for its Southern culture.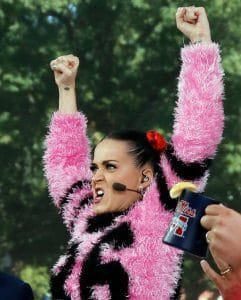 The Grove: Case in point
When College GameDay visited Oxford for the first time ever last season, ahead of the rising Rebels game against Alabama, ESPN's marketing was focused on the show's first trip to The Grove—not their first Ole Miss home football game.
Then Katy Perry showed up  to party, and the rest is tailgating history.
Read the full story: http://bleacherreport.com/articles/2465743-ranking-top-25-college-football-tailgating-schools-for-2015/