There are some overpaid bloggers out there who feel the gourmet burger is losing it's hold on beef lovers. Of course, there may be some over-saturation from the marketing agencies pushing these burgers. But when it comes to grilling your own burgers, the statistics are thrown out the window!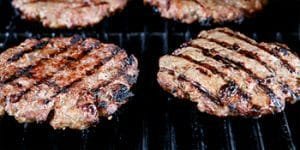 One of our favorite gourmet burgers, a Havarti Burger, boasts a simple, yet elegant flavor, with creamy cheese, grilled red onions and a sweet, port-reduction mayonnaise. If stepping out of your zone intrigues you, give this recipe a try.
We promise, it'll cure even the worst case of burger fatigue.
Havarti Burger
1 cup port wine
1 pound ground beef
Sea salt to taste
Freshly ground pepper to taste
1 tbsp. butter
1 medium red onion, thinly sliced
4 thick slices Havarti cheese
2 sweet Hawaiian buns, buttered and toasted
1 small shallot, finely diced
1 teaspoon beef base dissolved in 2 tablespoons water
2 teaspoons olive oil
black pepper
2 cups EVO mayonnaise (or store bought)
For the mayo:
Heat olive oil in sauce pan. Add shallots and cook for 2 minutes, turning often.  Add port, allow mixture to come to a boil.  Add beef base, reduce heat to medium and let simmer for 10 minutes.  Make sure to keep an eye on it so that the port does not burn.  Add black pepper.  Once mixture has reduce by half and has a syrupy consistency, remove from heat and let cool.
Once cooled, add port reduction to mayo and fold.
For the burger: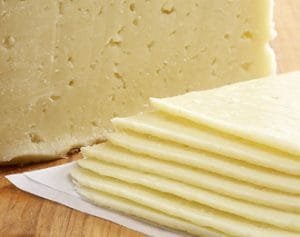 Melt butter in a large cast-iron skillet on the grill. Separate onion slices into rings and add to butter. Grill three minutes or until onions are semi transparent. Grill until onions are tender and golden brown, stirring occasionally. Season with salt and pepper, if desired.
Form beef into 2 patties. Grill burgers, covered, over medium-hot coals or broil 4 to 5 minutes per side or until barely pink in center or longer to your preference. Top with Havarti during last 60 seconds of grilling.
Place mayo on bottom of buns; top with patties, the onions and tops of sweet buns.
More burger