The folks at Solidteknics in Chicago sent a 10″ US-ION Skillet for review, a 3 millimeter USA wrought-iron pan crafted for even heating and amazing durability.
The skillet is an ideal single meal pan, and is induction compatible. The company engraves each pan with the month and year of manufacture creating an heirloom collectible piece.
The cast-iron cookware weighs just over three pounds and is made in a single-piece construction. Each piece comes with a raw finish, wax coated, and ready for seasoning.
We threw the durable skillet through the ringer, with heat sources from a Weber 26″ Kettle, Breeo DoubleFlame fire pit and simply a bed of red oak coals. No issues with the skillet, and clean up was a breeze.
From steaks and chops, to more finesse-worthy desserts, the skillet held up great. We are impressed with the feel of the skillet as we created a Bananas Foster dessert over hardwood coals … fantastic!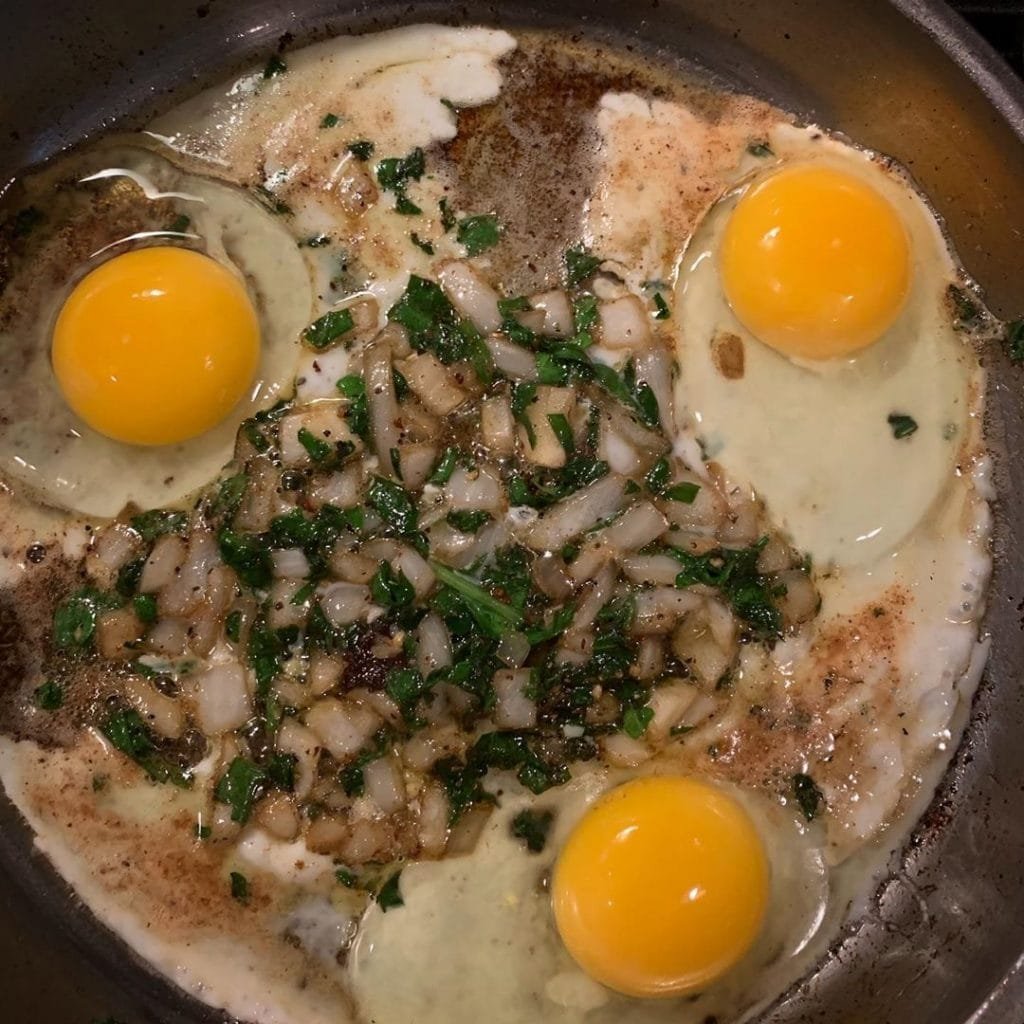 This is nothing like common thin pressed carbon steel pans. At solid 1/8″ (3mm) iron, our thicker pans won't warp under high heat like thin carbon steel pans, which means you can safely cook with any heat source, from induction to roaring campfire.
Their wrought iron is also more conductive than carbon steel, cast iron, and stainless steel, so these pans heat quickly, and foods cook evenly and consistently, every time.
Not heavy, so not as much thermal mass as cast iron?
The biggest steaks also won't cool down in the 1/8″ thick, highly conductive iron mass: they sear just like heavier cast iron, without the wasted weight.
US-ION cooks/seasons like cast iron, at half the weight.
1/8″ thick American iron.
Crafted in Chicago in 1 rivet-less piece.
Patented.
Solidteknics US-ION™ wrought iron and nöni™ ferritic stainless steel cookware is the only two seamless production cookware ranges made in America.
Both ranges are non-toxic, healthy, sustainable, and multi-century durable. US-ION™ and nöni™ are also World-first seamless, rivet-free, 1-piece wrought pans, with patents pending.
Ideally, every grillmaster interested in healthy, non-toxic, and sustainable cooking will have a mixture of iron and stainless steel pans in the kitchen, because each has its strengths for different types of cooking.