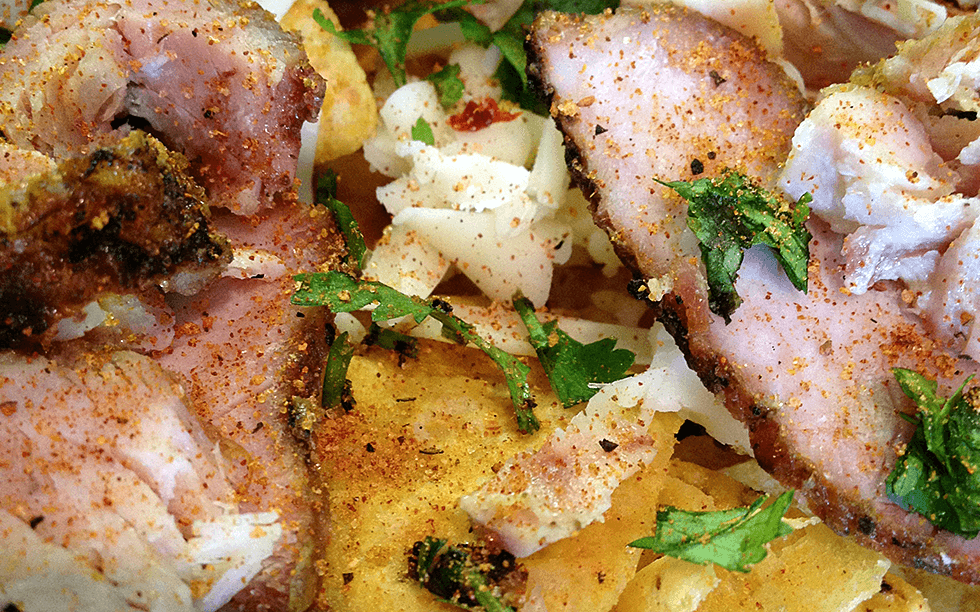 When entertaining the gang with a grill session, a favorite of many barbecue aficionados is the country rib. A rich, flavorful piece of pork that soaks up lots of flavor and is oh, so hearty.
Though you can buy country ribs at most grocery stores in small packs, these relatively unknown gems of the grill mainly come in family packs of 12 or more. So, that means there will likely be leftovers after your event.
If you are in a snacking mood, we suggest giving our Backroad Nachos a try. The only problem is, once you run out, you'll be longing for more of these spicy, flavorful appetizers.
Happy Grilling!
Backroad Nachos
If you have a few country ribs leftover from your last grill session, try putting these nachos together for a crowd-pleasing appetizer.
Ingredients
1 grilled/smoked country rib section (thinly sliced)
Tortilla chips
2 fresh jalapeños (sliced)
Shredded pepper jack cheese
Fresh cilantro (chopped)
1 Roma tomato (diced)
2 green onions (diced)
Dry rub seasoning
Instructions
Preheat oven or grill to 450 degrees.
Layer tortilla chips onto oven-safe pan.
Add generous amount of cheese to the chips.
Place rib pieces around the chips until all chips are in contact.
Sprinkle cilantro evenly around the chips.
Add dry rub seasoning to taste.
Place pan in oven and heat for 5-8 minutes until cheese melts and tortilla chips begin to brown.
Top with fresh diced tomato and green onion. Serve with guacamole, sour cream.
Originally posted 2014-11-23 14:59:34.