Sweet plantains fried in coconut oil may be the best snack ever created.
Ha! Well, it's pretty damn good, and so good for you, compared to other snacks out there.
As a great addition to any Paleo menu as a snack, these super sweet snacks will create a delicious rave in your mouth.
We opted to use the shallow FireDisc Cooker with about two cups of coconut oil. Fast and easy setup had us cooking our sweet plantains in no time, and our guests were treated with some scrumptious snacks.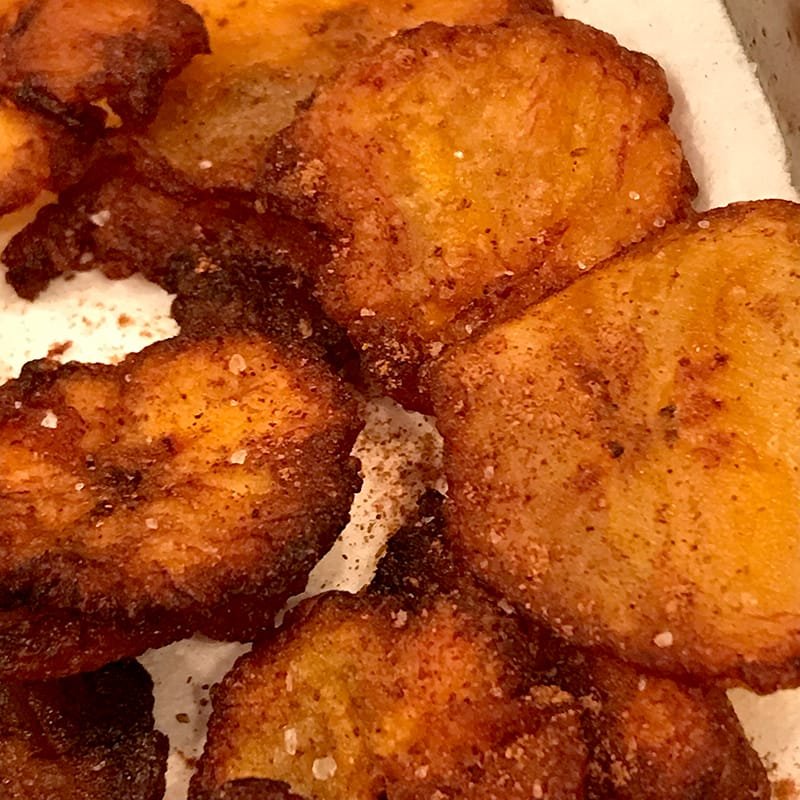 Plantain 101
First off, let's clear the air … plantains are not bananas, though related. Plantains are starchier, contain less sugar than bananas and are extremely versatile as a cooking ingredient.
Plantain trees grow best in moisture-rich, tropical climates. The tree flowers develop into a bunch, which holds about five to 10 fruits. Plantains don't have a growing season and are available year-round.
Only 15 percent of global production of the ancient fruit is used in trade; the rest is consumed domestically in the countries where they're grown — and they're grown all over the world.
Despite their popularity in other countries, plantains are not as common in the U.S., but they are available in most large grocery stores. They are very popular with trending diet plans, including Paleo, Whole30 and Atkins. The nutrient-filled fruit provides many vitamins and minerals, and it can be an excellent substitute for rice or potatoes.
Sweet Plantains via FireDisc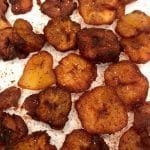 Fried Sweet Plantains