With Comeback sauce, described by chef, restaurateur Robert St. John of Hattiesburg, Mississippi as the "offspring of the incestuous marriage between thousand island dressing and remoulade sauce," there is no slow build. The name itself — as in, so good you'll "come back" for more — is a promise of gratification.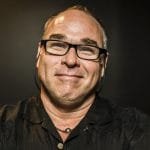 Mississippians have been known to use the tangy, orange and sometimes garlicky sauce to bring flavor to dishes of shrimp, crab cakes, fried tomatoes, fried chicken and French fries and to accomplish the feat of making an appetizer out of saltines.
Google the origins of what chef Martha Hall Foose described to The New York Times as Mississippi's "house dressing," and you'll find multiple references to a heated debate over where the condiment originated.
Some have credited The Rotisserie, Jackson, Mississippi's first Greek restaurant. Others say it originated in 1935 at what's believed to be the city's oldest restaurant, the Mayflower Cafe.
The beginnings
Jerry Kountouris, the Mayflower's current owner, settles the debate. "It was The Rotisserie (where Comeback sauce originated)," he said.
Malcolm White, owner of Hal & Mal's in Jackson, said Rotisserie, the now-shuttered restaurant first owned by Alex Dennery, introduced "Comeback" as a simple housing dressing sometime in the late 1920s.
White says it was told to him by a descendant of Dennery … that the owner had instructed his staff to come up with a unique house dressing but then decided to take matters into his own hands.
As White shuffles through his notes, the restaurateur, who is also executive director of the Mississippi Arts Commission, puts on another hat — state historian. Almost every write-up on the sauce mentions him, for good reason. While others settled for the he said/she said tale of how Comeback came to be, White interviewed John Dennery, whose family owned The Rotisserie, and a staff cook. He's even authored a section on Comeback for the upcoming publication, Mississippi Encyclopedia, which will be released this fall.
"As a kid, I used to run into it here and there," said White. "I didn't know what it was. It was often called a variation of thousand island or other types of seafood sauces."
He learned its proper name in Jackson, where he and his late brother, Hal, would establish their downtown namesake.
In the late 1970s and early '80s, White said, usually the only places one could find Comeback was in Greek restaurants (The Elite, Crechale's and Bill's Greek Tavern were among the eateries that spawned their own variations). Over the years, the condiment made its way to the menus of non-Greek restaurants such as the Cherokee, CS's, and, of course, Hal &Mal's.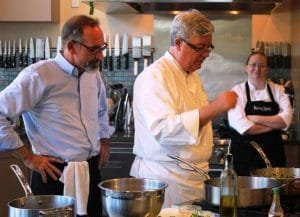 "Now it's almost like you have to have a Comeback (sauce) or you're really out of step," White said.
The rest is history
What started as a humble effort by a Greek immigrant in the capital city to offer customers a distinct flavor has become a way to offer a taste of Mississippi to the world. The dressing has surfaced in the restaurants of James Beard-recognized chefs Derek Emerson of Walker's Drive-In and John Currence, supermarket aisles, and gas stations that serve up fried offerings. Don't expect to find the Mayflower's sauce at Kroger, however. You'll have to get it shipped special.
While experimentation is key, a few of the sauce's new purveyors have irked Comeback purists.
"With all due respect to those who author the recipes containing only mayonnaise, ketchup and a lot of black pepper, that is not a true Comeback sauce. It's a decent fry sauce, but it's not Comeback sauce," wrote one recipe blogger.
A lion's share of Comeback recipes might have the common thread of mayonnaise, ketchup, chili sauce, Worcestershire sauce, onion and garlic, but "there's no universal rule about what Comeback is," St. John said.
"I think it is what it is. If people like it, when it's authentic it's probably pretty close to The Rotisserie. I've never heard anyone get too philosophical about it."
Grillax Comeback Sauce
— Bracey Harris , The Clarion-Ledger
Save
Save
Save
Save
Save
Save