Chef Frank Sauer shows GrillaxNation how to prepare a New York-style game day staple, the Chicken Spiedies sandwich — a delicious symphony of chicken, olive oil, spices and, of course, the grill.
Want some knowledge? A spiedie consists of cubes of chicken, pork, lamb, veal, venison or beef. The meat cubes are marinated overnight or longer (sometimes for as long as two weeks) in a unique marinade, then grilled on skewers over charcoal.
Here is a recipe for chicken spiedies from JoCooks.com
3 large chicken breasts, cut into cubes
4 Italian rolls
2 tbsp butter, melted
Marinade ingredients
¼ cup olive oil
¼ cup lemon juice
¼ cup fresh cilantro, chopped
¼ cup fresh parsley, chopped
salt and pepper to taste
Garlic sauce ingredients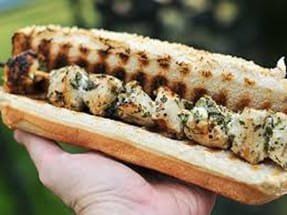 1 cup vegetable oil
⅓ cup lemon juice
6 cloves garlic, peeled
1 egg white*
1 tsp salt
Prepare garlic sauce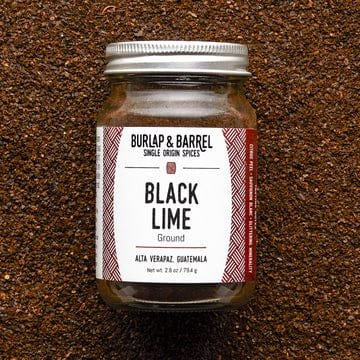 Add all the ingredients to a blender and blend until smooth, it should take 1 to 2 minutes. This recipe will make about 1½ cups of sauce, refrigerate leftover sauce.
Super chicken spiedies
In a small bowl whisk together the marinade ingredients. Place the chicken in a ziploc bag and pour the marinade over the chicken, seal the bag, toss to combine. Refrigerate for at least 2 hours up to overnight.
When ready to cook turn on your grill to medium high heat. Clean and oil the grill.
Cut the rolls lengthwise and brush the inside of the roll generously with butter.
Thread the chicken on 4 skewers, making sure to divide the meat equally among the skewers.
Grill the chicken on all sides, about 3 minutes per side, until chicken is cooked and starts to brown. Place the rolls on the grill and let them grill for about 2 minutes or until the bread starts to brown.
In each roll lay a grilled skewer inside. Gripping the roll at the bottom, carefully slide skewer off, leaving meat in the bread. Drizzle generously with the garlic sauce.
For more game day treats, visit http://www.tailgatefan.com
'Fan Sports Live' gives fans a behind-the-scenes look at sports through exclusive original programming, broadband in-studio shows and live telecasts via the CBS networks.