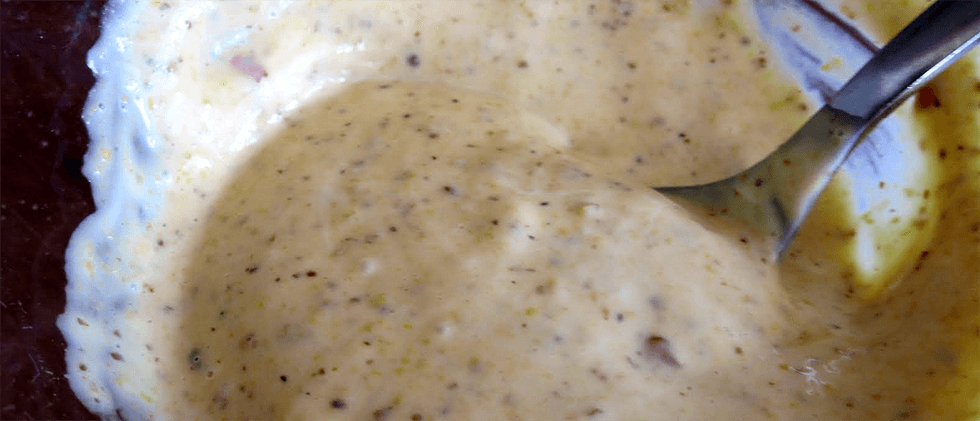 Are you into tangy? Are you into savory? Then you must give this barbecue sauce a try.
Traditionally, Bammer Sauce is made with mayonnaise and vinegar, but for a tangy punch, lemon juice and cayenne pepper are added.
Bammer can be used as a dipping sauce, but is best as a finishing sauce on the grill. You only want to add this sauce at the end of your grilling cycle, as the breakdown and separate, making an oily mess and burn, if you are not careful.
When coating your meat of choice — we love it on yardbird — slather it on and don't be shy. As the flavors from the sauce find every nook and cranny of the meat, the heat makes the sauce adhere, though some will undoubtedly slip off into the coals.
This is a favorite in GrillaxNation, so grill away!
Bammer's White Barbecue Sauce
2 cups mayonnaise
1 cup apple cider vinegar
2 tablespoons lemon juice
3 tablespoons black pepper
1 teaspoon salt
1/2 teaspoon cayenne
1/2 teaspoon chipotle powder
Instructions
Mix all of the ingredients and place in an air-tight container. Refrigerate overnight. Set half of the sauce aside for dipping, and the other half for basting. Brush over chicken, duck, venison, fish or pork the last three minutes of grilling.
Originally posted 2014-10-13 18:59:48.